Offerings
At La Jolie we look at cheese as it truly is… a living form with tremendously varied character.  As such, it is universally agreed that it is at its best within its proper window of maturation and ultimately… freshly cut.  This is our goal and what we bring to you.
Our collection includes the classics and the new from Europe, Britain, and the Americas inclusive of many highly desired favourites from France, Italy, Spain and England. Our specialty suppliers have their finger on the pulse of cheese availability, demand, and distribution around the world and work with us to capture the best of the best. If you have a 'favourite' cheese that is otherwise hard to find, we will try to locate and bring it to the shop for your personal enjoyment.
We invite you to taste before purchase and, upon your approval, your selection will be cut to order.  To further our quest of the 'perfect' cheese, we offer means and advice for its travels to your home.  As cheese needs  air, suffocates without, and yet dries out quickly without protection, we have incorporated a made-in-France cheese wrapping paper that both aerates and protects to perfection.  This maximizes the quality and the life of this treasure in your refrigerator. We are pleased to also offer for sale the same paper in retail format.
Ancillary Items
To complete your cheese-related desires, we are delighted to offer some excellent ancillary products to pair (or enjoy on their own).  Galloping Cows is our go-for Ontario small batch product line with the Sweet Pepper Jelly teaming up in an extraordinary way…  Our crackers have proven to be classic with cheese .. Stonewall Olive Oil; Carrs Water; and Nairns Oat.  Nuts are also heavenly along side cheese and our amazing Jewels Under The Kilt varieties are hand roasted in Fergus, Ontario.
For drizzling we offer the iconic Giusti Balsmic Vinegars from Modena (divine on Reggiano), and Rosewood Honey from Niagara (a heavenly match for blues).
While in the shop you must also visit our exhibit of the exquisite cheese and Charcuterie boards.  Beautiful and one-of-a-kind, they are created by Rick Collins – a local artisan in his one-man shop in Gormley.
Cheeseboard Menu

Whether entertaining for a large gathering or, sharing a simple culinary adventure for two, our cheese boards bring you the finest cheeses from uniquely different terroirs of the world.
The Euro

From France, Italy, Britian, Spain, etc.

The Americas

Highlighting Canada, USA, and Oceania

The Classique

Featuring France
We invite you to take your family and guests for a whirlwind introduction to the finest!
Small: 1-4 persons - $55.00
Medium: 4-8 persons- $85.00
Large: 8-12 persons- $155.00
Custom designed cheese wedding cakes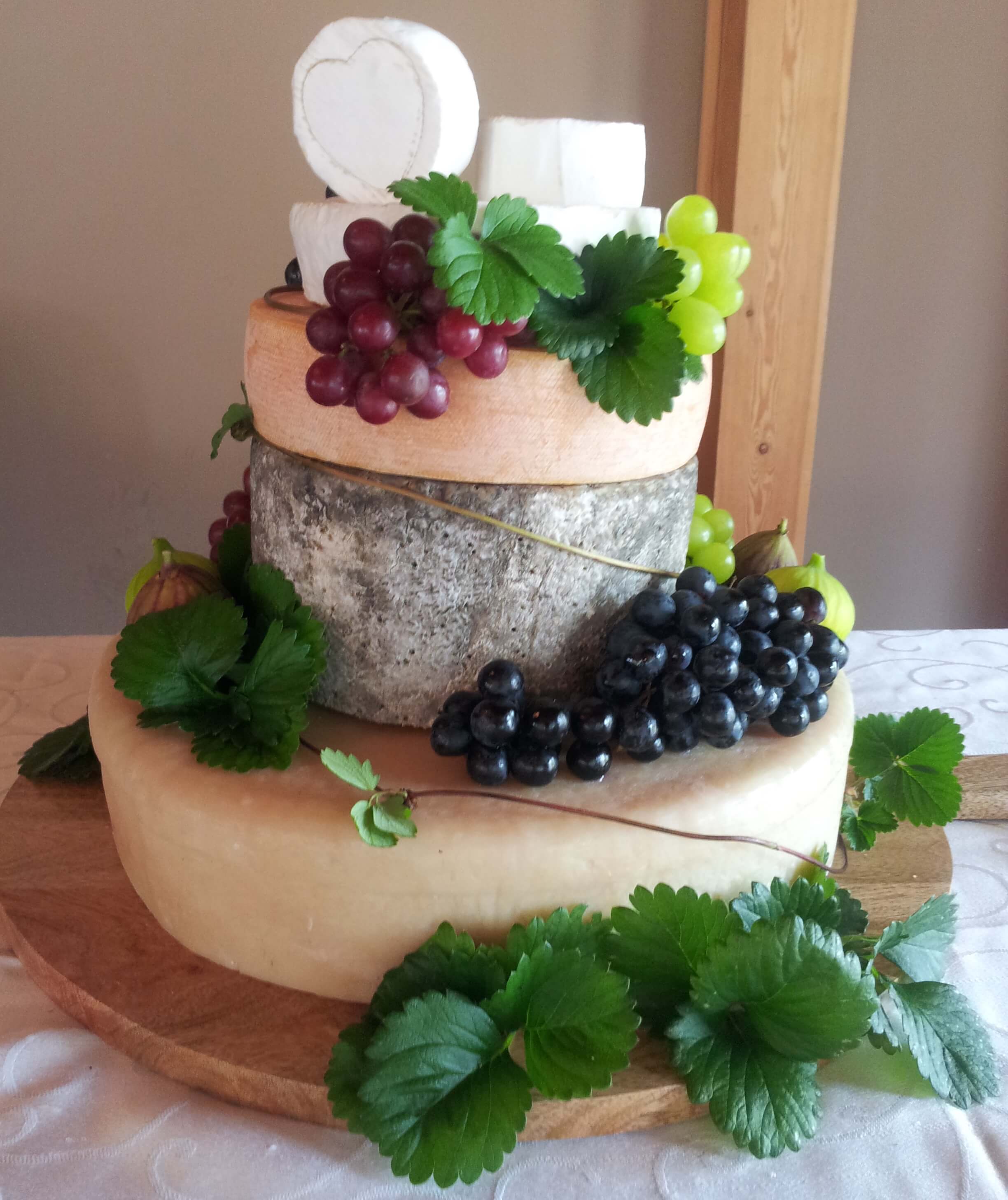 Please Inquire